Are you looking for a craft kids can do for Mother's Day? Something simple enough the kids can do (mostly) themselves and something beautiful enough she'll want to keep it hung up in her house long after the holiday is over?
We've got the answer: Recycled Magazine Butterflies.
Not only are these butterflies beautiful, but they are made with recycled materials and other craft supplies you probably already have at home.
We'll walk you through the steps of creating your own recycled magazine butterflies and leave you with inspiration for various ways on how to display them.
These are sure to be a handmade Mother's Day Gift she'll love!

Part I: Recycled Magazine Butterflies

Supplies:
Magazines/Catalogs
Scissors
Yarn
Directions:
Prepare your paper by cutting magazine pages into squares. We used 3.5" squares for upper wings and 3" squares for lower wings.


For a sharper look, keep the square intact. To soften the look, round the squares by trimming off the corners. Refer to the image below. This is great scissor cutting practice for small kids!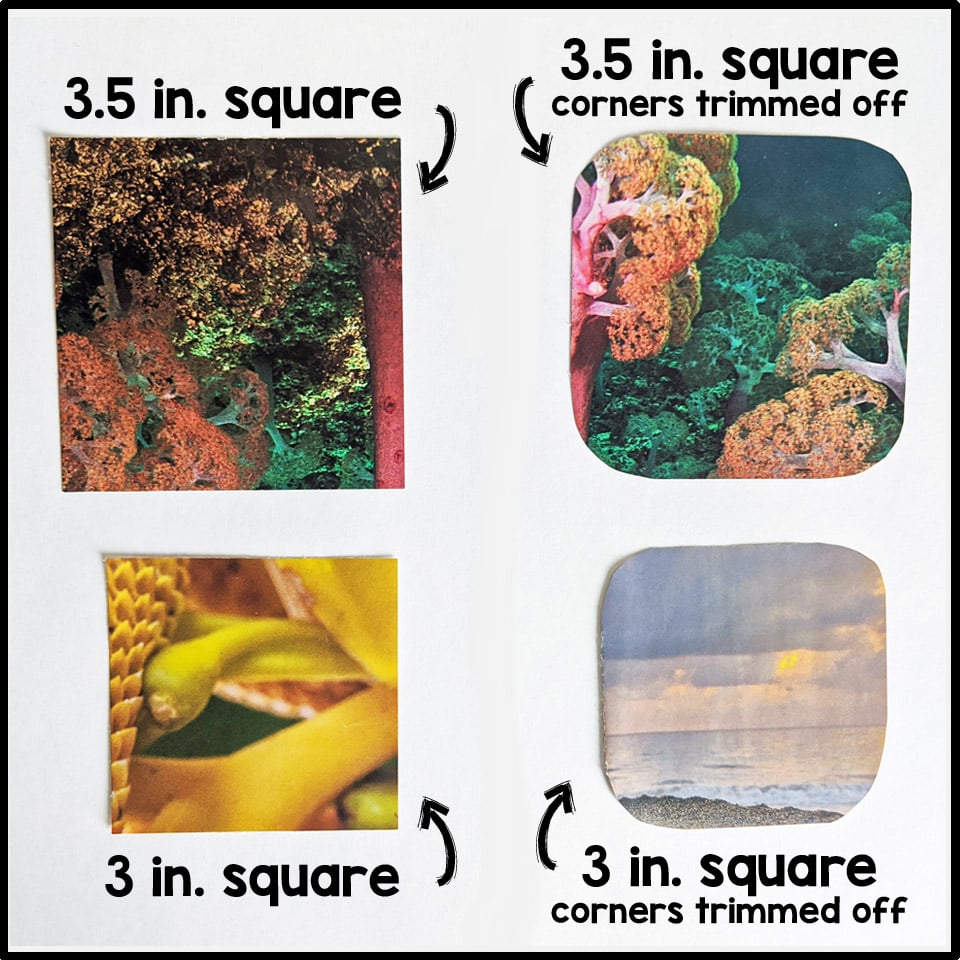 3. Start folding. We used two different folding methods to create our butterflies- a straight accordion fold and a diagonal accordion fold. Refer to the image below to visualize these methods. These are simple enough for children to do!
Macaroni Kid Tip: Mix and match techniques to create a variety of designs.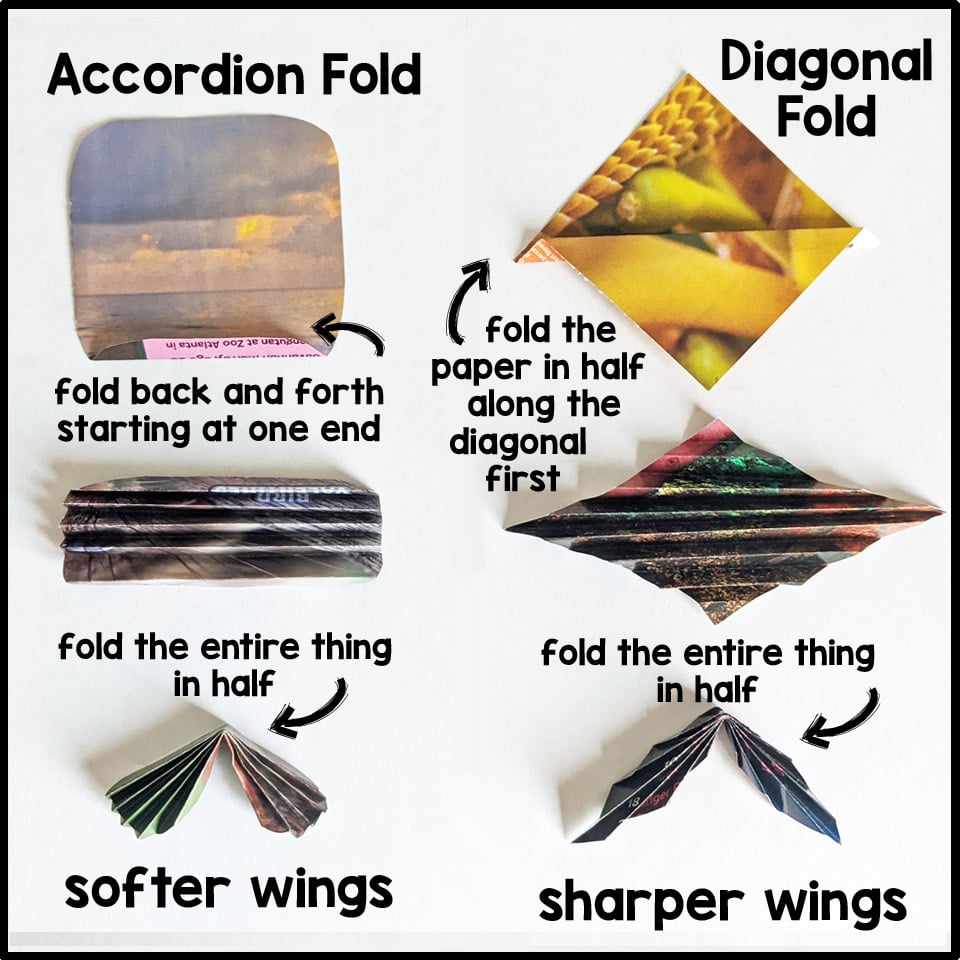 4. After the papers have been folded like an accordion, fold one more time in the center to shape the upper or lower set of wings.
5. Once you have a set of both upper and lower wings, attach them together with a piece of yarn. If you make the knot on the top of the top wings, the yarn will look like antennae once it is snipped.
MACARONI KID TIP: Did you know that there are about 17,500 species of butterflies in the world? So play around with colors, sizes, and folding techniques to create your own distinct butterflies.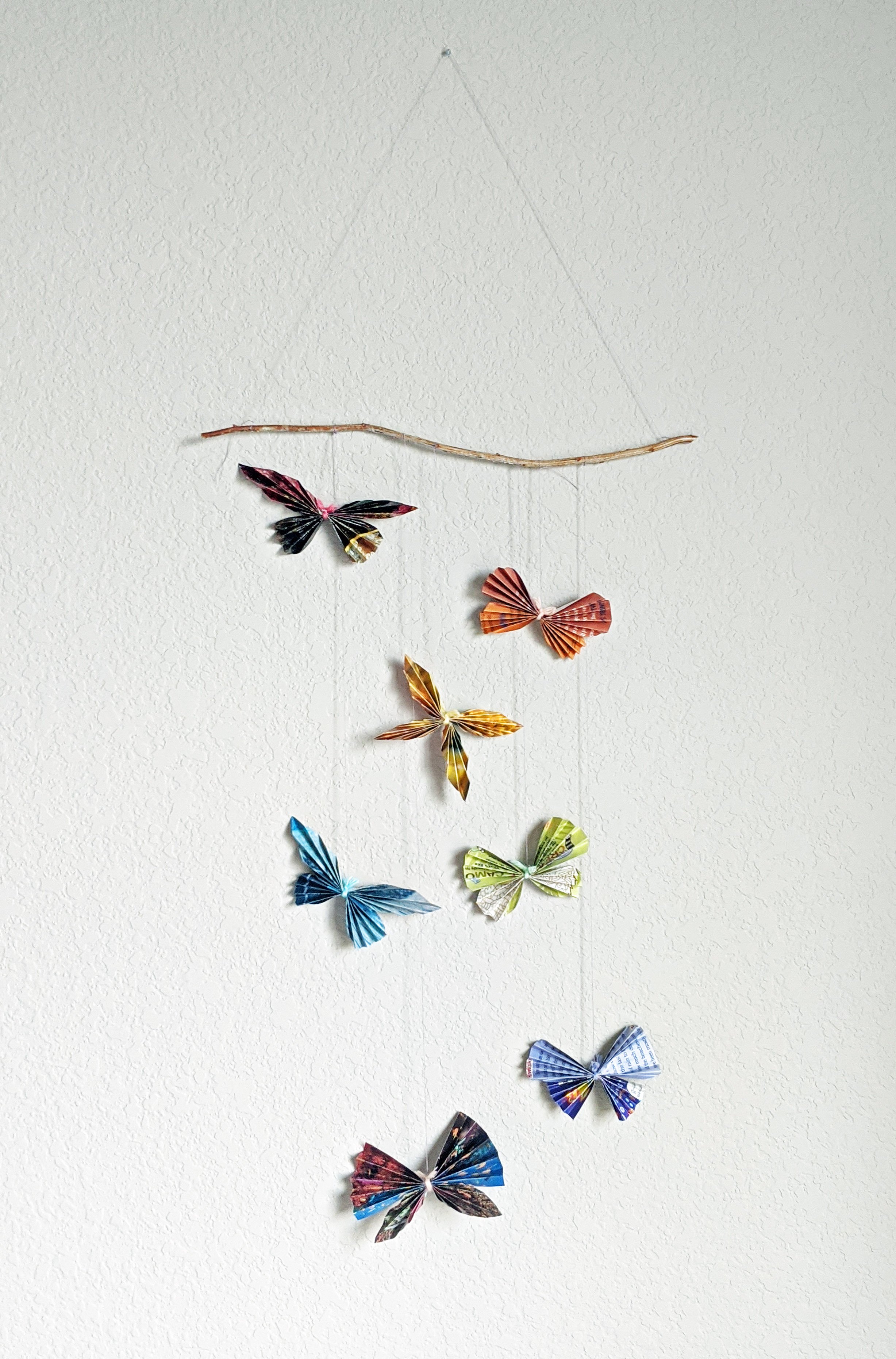 Part II: Hanging Support for your butterflies
Supplies:
Stick
String (fishing line, thread, or yarn will work)
Nail
Directions:
Tie string at various lengths from the butterflies to the stick.
Once you get a feel for the size, find a suitable place in your home to hang the artwork. Secure a nail into the wall at a point higher than where the artwork will be displayed.
Tie a string to both ends of the stick to form a triangle when the center of the string is balanced on the nail.

Other Ways to Use These Recycled Magazine Butterflies
Tie them to a string to create gift tags.
Secure them with a pipe cleaner to create Christmas tree ornaments.
Make them in miniature sizes to embellish cards or picture frames.
Add them to a stick to jazz up your indoor potted plants.
String them together to make a garland.

Sarah Hauge is the publisher of Macaroni Kid, Englewood, Greenwood Village, Centennial, Colo.